EXTRAFID ART FOUNDATION, via Canova 9 - LUGANO CH
AUGUST 27 - NOVEMBER 16 2018

Cured by Fondazione Extrafid ART

EMILIO ALBERTI
The Lugano Extrafid ART Foundation offers to the Ticino audience one of the most interesting artistist over the border from the nearby city of Como. A wide-ranging exhibition that will last for over three months. A series of paintings and sculptures will be exhibited by Emilio Alberti.Sculptures in the shape of a book: the "Library of Babel": small caskets to close and carry. Unusual containers of shapes, images, thoughts. Artist Books that contain stories. Pages of a diary written over the years, are the most intimate production from which emerges unmistakable the artist's hand and his research on the interaction between materials. From the painted canvas the artist goes towards the three-dimensionality of sculpture. The same canvas becomes sculpture by using stuccos and aluminum foils.
The material in the work of Emilio Alberti is an indispensable metaphorical element. Physical expression of an artistic research that is also cultural, philosophical and archetypal. As the poet chooses the words for his story so the artist chooses the materials that will become language for his works.Painting and sculpture are mixed in a research that involves technique, concept and poetry.
This exhibition want to give testimony of an investigative gaze involved in a relationship, in a multiplicity of codes and levels of understanding. A look that sees opening up new perceptive and meaning horizons.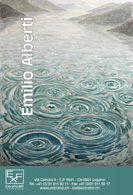 Extrafid.ch - CorrierediComo - ComoLive

---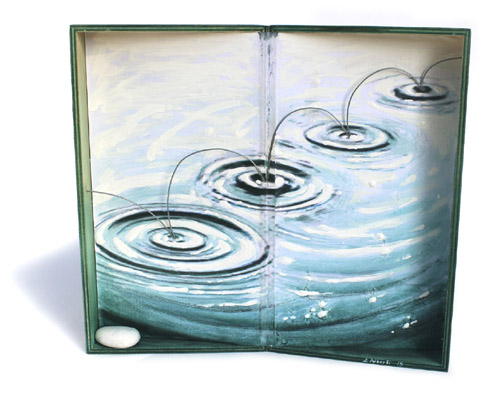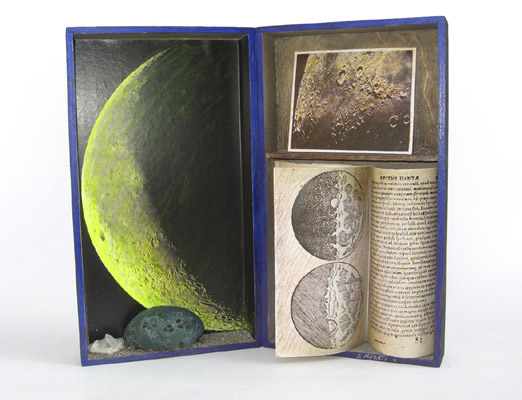 LIBRARY OF BABEL Vol. 13 (Stone skipping) e Vol. 9 (Sidereus nuncius)


---